Complete list of all September National & International Food Days in USA and UK, including fun facts, history and easy recipes.
September is a month of celebration for many food holidays, including Tofu Day, Biscotti Day or Apple Day with plenty of days to celebrate different types of fruit, pies and drinks.
The days are starting to get shorter in September, but it's a high season for orchard fruits, vegetables and time for comfort food, delicious pies and hot chocolate.
September is the time to catch the last of the summer sun, cook light meals and start preparing for the winter by preserving fruits and vegetables and making jams.
There is a food to celebrate in September practically every day and sometimes there are even few foods on one day, so there is never a shortage of mouth-watering recipes that you can make to celebrate.
How to use the September Food Holiday list
The September food holidays list can be a great source of inspiration for making different dishes each day, whether you're cooking for yourself, your family, or friends.
It's also a fun way to celebrate with your school or club, or to surprise your loved ones with a special dish on a food holiday. You can plan a get-together around a particular food holiday, or even use it as a theme for a party.
The whole September food holidays and celebrations
There are specific foods that are being celebrated throughout the whole September and don't have a specifically allocated day. You are welcome to celebrate them any time!
The whole September is a month of: National Chicken Month, National Biscuit Month, National Breakfast Month, National Honey Month, National Mushroom Month, National Papaya Month, National Potato Month, National Rice Month, National Whole Grains Month.
In UK, September is also Sourdough Month, which is an annual, international celebration of genuine sourdough bread and the people who make it.
It was launched by the Real Bread Campaign in 2013 and this year marks the 10th anniversary. The initiative encourages and supports people to buy genuine sourdough bread from local bakeries and to bake their own. The main aims of Sourdough September are to promote genuine sourdough and help people discover that life is sweeter with sourdough. There are various events and activities organized to celebrate Sourdough September such as beginners bread-making workshops, prize draws, and more.
September National & International Food Holidays at Glance (US & UK)
1 September
National Gyro Day (US)
National Cherry Popover Day (US)
National Tofu Day – Tofu & Mushrooms Soup Recipe >>
1-7 Love Lamb Week (UK)
1-14 September – Burger Week (Canada)
2 September
3 September
National Welsh Rarebit Day
National Baby Back Ribs Day
International Cabernet Day
4 September
5 September
5-11 September – Cake Week (UK)
6 September
National Coffee Ice Cream Day
7 September
National Beer Lover's Day
National Acorn Squash Day (US)
National World Salami Day
8 September
National Date-Nut Bread Day
9 September
National "I Love Food" Day
National Wiener Schnitzel Day
10 September
International Canned Cocktail Day
National TV Dinner Day
11 September
National Hot Cross Buns Day
12 September
13 September
14 September
National Cream-Filled Doughnut Day
National "Eat a Hoagie" Day
15 September
National Double Cheeseburger Day
National Creme de Menthe Day
National Linguine Day (US)
National Cheese Toast Day
Raspberry Day (UK)
16 September
16 September – 1 October – British Food Fortnight (UK)
16 September – 3 October – Octoberfest
17 September
National Apple Dumpling Day
National Monte Cristo Day
International Grenache Day
National Bakery Day
18 September
National Cheeseburger Day
18 – 24 September – Negroni Week
19 September
National Butterscotch Pudding Day
20 September
National Punch Day
National Rum Punch Day
National Pepperoni Pizza Day – Pepperoni & Mushroom Pizza Recipe >>
National String Cheese Day
National Fried Rice Day (US)
World – International Paella Day
21 September
National Pecan Cookie Day
National Chai Day
National Pawpaw Day
22 September
National Ice Cream Cone Day
National White Chocolate Day (US)
23 September
National Great American Pot Pie Day
National Bacon Butty Day (UK)
24 September 
National Cherries Jubilee Day
National Mofongo Day (US)
National Air Fry Day (US)
25 September
National Quesadilla Day
National Lobster Day (second one in the year) (US)
National Crab Meat Newburg Day
26 September
National Key Lime Pie Day
National Pancake Day (US) – Easy Lemon Pancakes Recipe >>
World – International Dumpling Day
National Chimichanga Day (US)
27 September
National Chocolate Milk Day
World School Milk Day
National Corned Beef Hash Day (US)
28 September
29 September
National Mocha Day
National Coffee Day – Coffee Smoothie Recipe >>
National Biscotti Day (US)
Macmillian Worlds Biggest Coffee Morning (UK)
30 September
National Mulled Cider Day
September national & international food holiday in detail, fun facts and recipes
Some food holidays are quite obvious and don't need any explanation, but I found fascinating to read about the origins of some of the more unusual dishes. I have also included fun facts and plenty of recipes to help you to celebrate the different food days
1 September – Tofu Day
Tofu originated in China around 2000 years ago during the Han Dynasty (206 BC-220 AD)
There are two main types of tofu: regular and silken
Tofu contains all the essential amino acids that a human body needs to function, making it a complete protein
Tofu is a great source of protein, with 8 grams of protein in every 100 grams of tofu
There are different coagulants that can be used to make tofu, including nigari, a seawater product, and precipitated calcium
A 100-gram block of tofu contains only 70 calories, making it a low-calorie food option
Tofu is a versatile food that can be used in a variety of dishes, from savory to sweet
Tofu is often made from genetically modified soybeans, but organic tofu is available for those who prefer non-GMO options
Tofu is a good source of iron, with 8% of its mass consisting of iron
3 September – Welsh Rarebit
Welsh rarebit is a dish that originated in Great Britain during the 18th century. It is a savory dish made of a hot cheese-based sauce that is typically served over slices of toasted bread. The sauce is usually made with cheddar cheese, butter, flour, milk, and seasonings such as mustard, Worcestershire sauce, and paprika. The dish is then often broiled or grilled until the cheese sauce is melted and bubbly. Despite its name, there is no rabbit in Welsh rarebit.
7 September – Salami Day
Salami is believed to have originated in Italy and has been made for over 2,000 years
The name "salami" comes from the Italian word "salame," which means "salted meat"
Salami is a type of cured sausage that is typically made from beef or pork, although other meats such as turkey or venison can also be used
Salami is a popular food all over the world and is often used in sandwiches or as a snack
Different regions of Italy have their own unique types of salami, each with its own flavor and texture
Salami is made by grinding meat and mixing it with spices, salt, and other ingredients before stuffing it into a casing and allowing it to dry and cure
Salami can be made with various spices and herbs, such as garlic, fennel, and black pepper, which give it its distinctive flavor
Salami is a good source of protein, with around 6 grams of protein in every 1-ounce serving.
Salami is a high-fat food, with around 11 grams of fat in every 1-ounce serving.
9 September – Wiener Schnitzel Day
Wiener Schnitzel is a type of schnitzel that originated in Austria. It is a breaded and pan-fried veal cutlet that is typically served with a side of potatoes, lingonberry jam, and a wedge of lemon. The name "Wiener Schnitzel" means "Viennese cutlet" in German, and it is one of the most famous and traditional dishes of Viennese cuisine. While traditionally made with veal, variations of the dish can also be made with pork or chicken.
11 September – Hot Cross Buns
Hot cross buns are traditionally eaten on Good Friday in many countries, including the United Kingdom, Australia, and Canada, but for some reason the National Hot Cross Buns Day is celebrated in the USA on the 11 September
The cross on top of hot cross buns is believed to represent the crucifixion of Jesus, and the spices inside the buns are said to represent the spices used to embalm his body.
In some cultures, hot cross buns are believed to have magical properties, such as the ability to ward off evil spirits or to cure illness.
In 1592, Queen Elizabeth I of England passed a law prohibiting the sale of hot cross buns except on Good Friday, Christmas, and at burials
According to superstition, hot cross buns baked on Good Friday will not spoil or grow moldy for the rest of the year.
The world's largest hot cross bun was made in 2013 in Australia and weighed over 300 kilograms.
Hot cross buns are not just limited to the traditional recipe of spiced fruit buns. Variations include chocolate, cranberry, and even savory options like cheese and bacon
In some countries, such as Greece and Cyprus, a similar type of spiced bread called tsoureki is eaten during Easter time
15 September – Linguine Day
Linguine is a type of pasta that originated in Genoa, Italy, and is often associated with Italian cuisine
The name "linguine" comes from the Italian word "lingua," which means "tongue," and refers to the pasta's flat, tongue-like shape
Linguine is similar in shape to fettuccine and trenette, but is elliptical in section rather than flat
Linguine is typically made from durum wheat semolina and eggs, and can be served with a variety of sauces, including tomato-based sauces, pesto, and seafood sauces
In Italy, linguine is often served with seafood, particularly clams, and is known as linguine alle vongole
Linguine is a versatile pasta that can be used in a variety of dishes, including pasta salads, casseroles, and stir-fries
In 2017, a restaurant in Dubai set a Guinness World Record for the longest plate of linguine, which measured 1,800 meters
16 September – Eat an Apple Day
There are thousands of types of apples, with more than 7,500 cultivars of apples grown worldwide. Different cultivars are bred for various tastes and uses, including cooking, eating raw, and cider production. Some popular apple varieties include Gala, Honeycrisp, Granny Smith, Red Delicious, and Fuji, among many others.
21 September – Chai Day
Chai is a type of tea that originated in India. The word "chai" means "tea" in Hindi, and the drink is often referred to as "masala chai," which means "spiced tea." Chai is typically made by brewing black tea with a mixture of aromatic spices such as cardamom, cinnamon, ginger, and cloves. The tea is then usually sweetened with sugar and mixed with milk to create a creamy, flavorful beverage. Chai has become popular all over the world and is often served in coffee shops and tea houses.
24 September – Mofongo Day
Mofongo is a traditional Puerto Rican dish made primarily with mashed plantains and typically served as a side dish or a main course. The dish is made by first frying green plantains and then mashing them with garlic, salt, and olive oil in a wooden mortar and pestle called a pilón. The mashed plantains are then formed into a ball or cup shape and filled with a variety of meats, seafood, or vegetables, such as pork, chicken, shrimp, or vegetables in a stew-like sauce. Mofongo is a staple of Puerto Rican cuisine and is also popular in other Caribbean and Latin American countries.
26 September – Chimichanga Day
A chimichanga is a popular Mexican-American dish that typically consists of a flour tortilla filled with a variety of ingredients such as rice, beans, cheese, and meat, which is then folded and deep-fried until crispy. The dish is often served with a variety of toppings such as guacamole, sour cream, and salsa. Chimichangas are believed to have originated in the southwestern United States and are now a popular dish in many Mexican-American restaurants.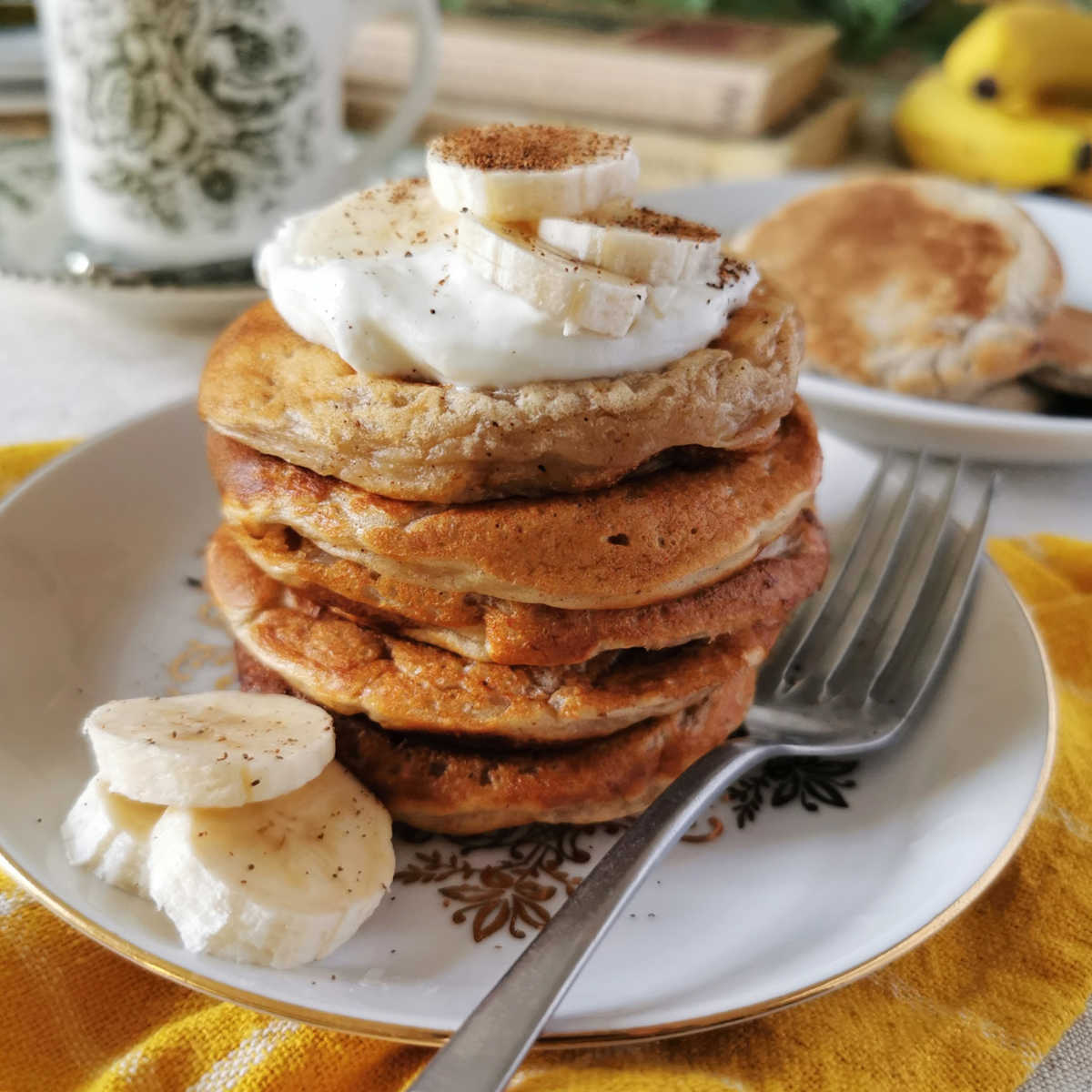 26 September – Pancake Day
Pancake Day, also known as Shrove Tuesday, is traditionally celebrated in February or early March, on the day before the start of Lent in the Christian calendar.
However, in the United States, there is a second National Pancake Day that is celebrated on September 26th. This day is not related to the Christian calendar and is instead a promotional event created by the restaurant chain IHOP.
The event is aimed at raising money for children's hospitals and encourages customers to donate to these hospitals in exchange for a free stack of pancakes. The event has been held annually since 2006 and has raised millions of dollars for charity.
28 September – Poke Cake Day
Poke cake, also known as poke-and-pour cake, is a type of cake that is made by poking holes in a baked cake and then pouring a liquid filling or topping over the cake. The liquid filling or topping can be made with a variety of ingredients such as pudding, Jell-O, fruit, or sweetened condensed milk. The holes in the cake allow the filling or topping to seep into the cake, creating a moist and flavorful dessert. Poke cakes are often served chilled and can be made with a variety of cake flavors, including chocolate, vanilla, and lemon.
This blog post was originally written on 31 July 2023 and last updated on 31 July 2023