Making your own homemade gingerbread spice mix makes perfect sense. You can decide on what spice you use and what proportions, based on your taste. Gingerbread Spice is fantastic in festive cookies, cakes or hot chocolate and packaged into a pretty jam jar also makes a great gift.
The basic gingerbread spice, like the pumpkin pie spice mix or apple pie spice mix is easy to make and once you make your own, you'll probably never go back to the shop bought one again.
There are many different versions of this gingerbread spice and whilst most commercial food companies are happy to share the ingredients list, it's difficult to work out the percentages of each spice. On top of that each company uses a slightly different type of spice.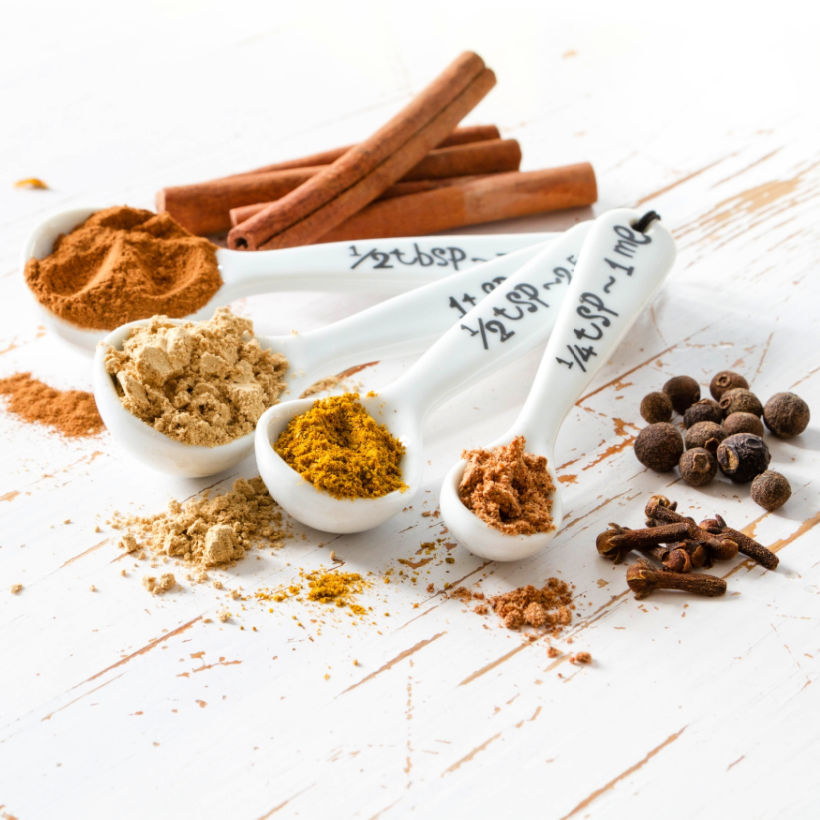 At the end it's down to your personal preference. If you follow my basic recipe first, taste it by baking some festive treats and then decide if it needs something extra.
If you are adding any other ingredients to the basic gingerbread mix, write down the type of spice and how much you added in. Test the spice again, adjust, re-make until you are happy with the proportions.
The basic spice you will need for this spice mix include, cinnamon, nutmeg, allspice, ginger and clove. But to get that extra gingerbready spice flavour you will also need the star of anise, aniseed and a pinch of pepper.
And yes, in case you are wondering, star of anise and aniseed are two different types of spice, so if you can get them both, please do.
How to prepare your gingerbread spice mix
If you are lucky enough to get all the spices in a ground form, then all you need to do is to measure everything carefully and mix it together.
Whilst using already ground spice mix saves time, most serious bakers would ground their spice freshly at home as the flavour is much stronger.
If you can only get whole spices, then you'd need to use a pester and mortar (or spice mill) to ground your spice. I wouldn't advise to use a coffee grinder unless you are happy to experiment. Spices are much more thicker and harder than coffee beans and you could damage your coffee grinder.
If you are using pester and mortar do your best and ground your spice as finely as you can. If you use a fine mesh strainer to sieve the spice after grounding, this will get rid of any bigger parts that are difficult to ground.
Alternative spice to add to your basic gingerbread spice mix
1/4 teaspoon of ground vanilla seeds
1/4 teaspoon of dry and ground lemon or orange peel
1/4 teaspoon of ground cardamom
1/4 teaspoon of ground coriander
1/4 teaspoon of ground fennel
Recipe variations
As I mentioned before, each spice company makes slightly different mix. The following recipe combination is based on Czech version, which has a very distinctive taste. I'm still working out the exact proportions, but here are the ingredients. Interestingly it doesn't include ginger!
Cinnamon
Cloves
Coriander
Aniseed
Nutmeg
What to use gingerbread spice mix for
Baking gingerbread biscuits, cookies, pies and cakes
Adding as a topping for puddings
Breakfast Porridge or oatmeal, like this breakfast peanut butter porridge
Making festive hot chocolate or coffee
Adding to a festive jams, marmalades or fruit syrups
Savoury dishes – like game meat stews or pork stews
Recipes with gingerbread spice mix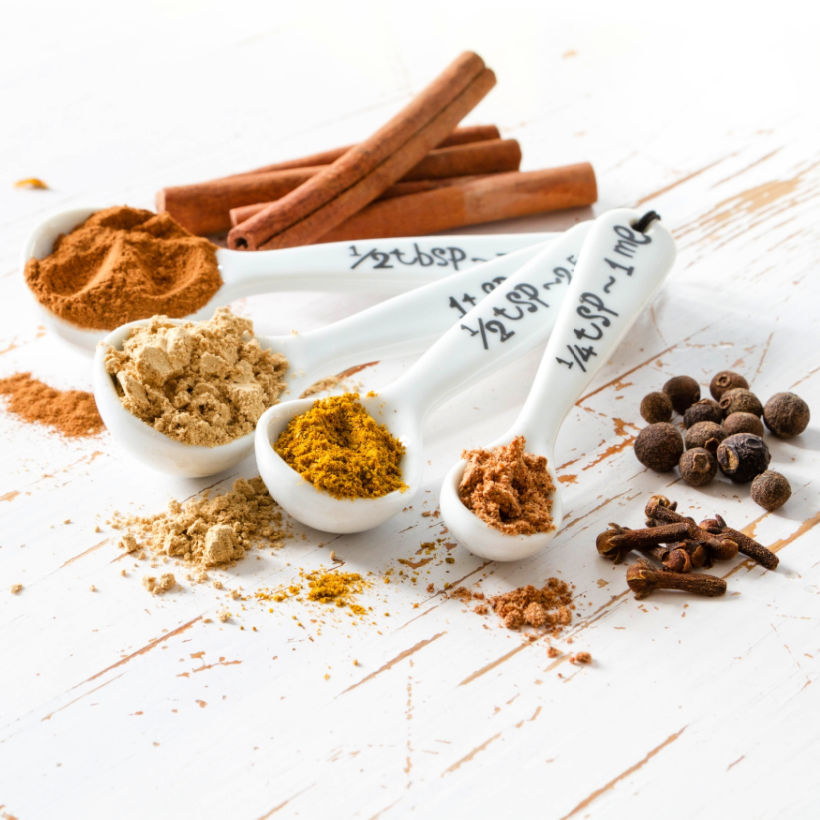 Gingerbread spice mix recipe
Print Recipe
Homemade mix of gingerbread spice for festive baking, hot chocolate, puddings or breakfast porridge oatmeal
Ingredients
1

tablespoon

ground ginger

1

tablespoon

ground cinnamon

1 1/2

teaspoons

ground new spice (old spice)

1 1/2

teaspoons

ground cloves

1/4

teaspoon

ground nutmeg

1/4

teaspoon

ground aniseed

1/4

teaspoon

ground star anise

generous

pinch

ground pepper
Instructions
Measure everything out to a small bowl and mix thoroughly.

Spoon into smaller jam jar, label and keep for up to 6 months