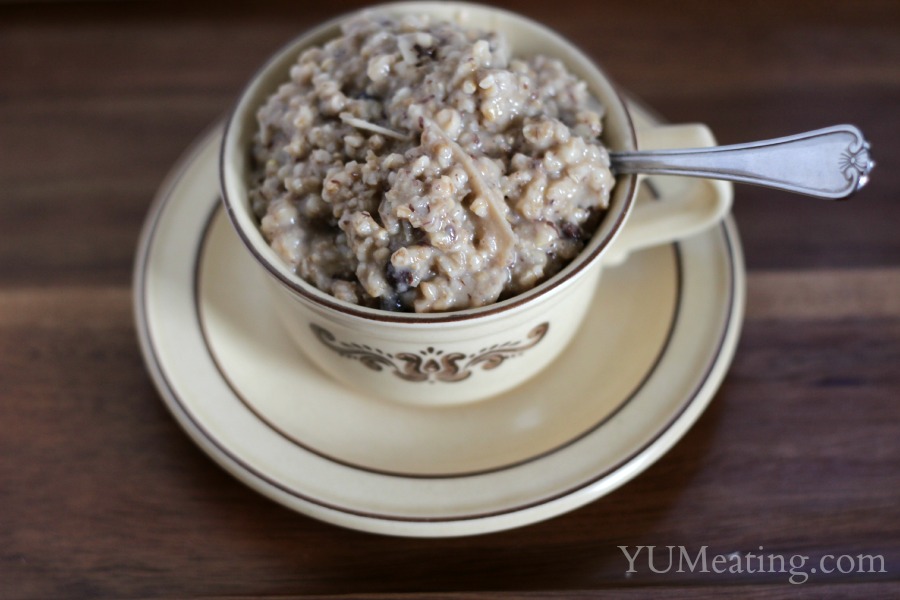 Don't let the name fool you. It's really just fancy oatmeal with a whole lot of extra yummy goodies for added health benefits. Trust me, it's so easy.  What I love about this recipe is that I can I can have breakfast prepared for the week. I'm a creature of habit and eating the same thing for breakfast all week long doesn't bother me. I can also freeze a portion of it for later time. If using old-fashioned oats you can prepare this before bed and wake up to a delicious breakfast.
 Clean Eating Crockpot Breakfast Porridge Video: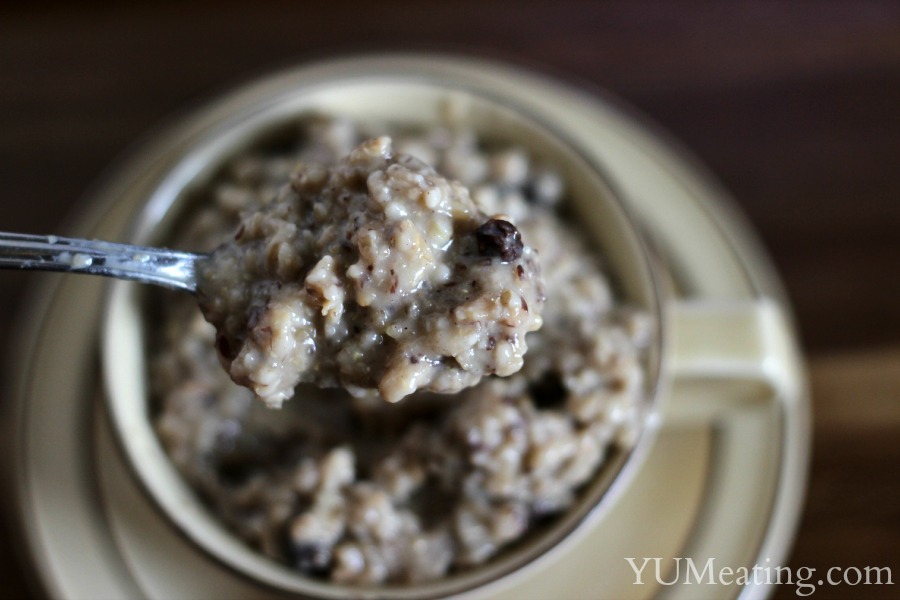 Clean Eating Crockpot Breakfast Porridge
Author:
Chrystal Mahan YUMeating.com
Ingredients
½ cup flax meal
½ cup homemade pumpkin butter (or puree)
2 cups Irish steal cut oatmeal
1 tsp pumpkin spice
1 tsp cinnamon
4 cups water
4 cups unsweetened almond milk
⅓ cup currants
⅓ cup unsweetened shredded coconut
1½ tsp real vanilla
Instructions
Combine all ingredients in your crockpot and cook on the lowest setting for 4 hours.
Check out the oatmeal crockpot bloopers:
Are you a fan of oatmeal? What are your favorite flavor combination?